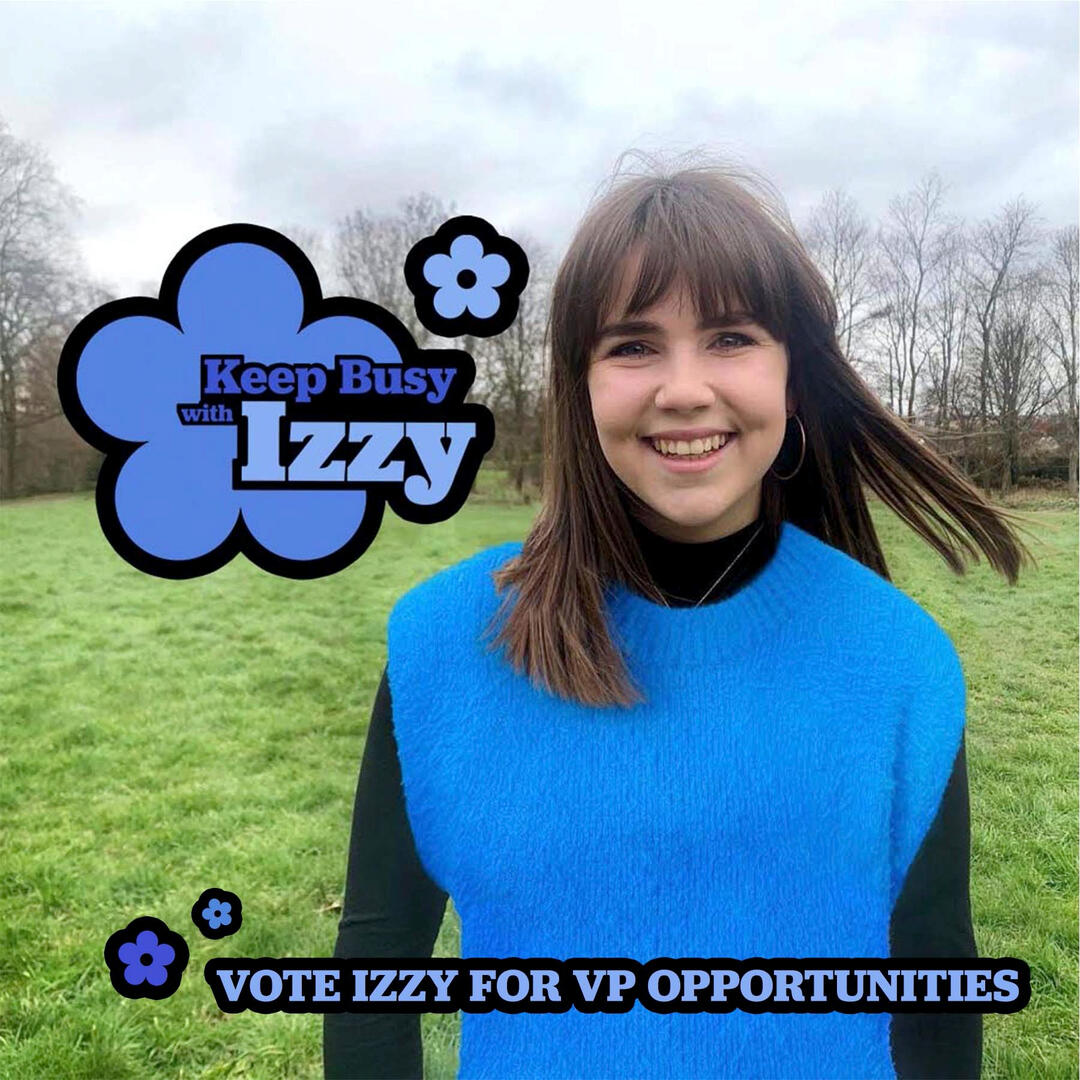 Hello!
---
I am Izzy, a final year Drama Student, and I am passionate about producing positive change as your next VP Opportunities.

Go straight to my full manifesto.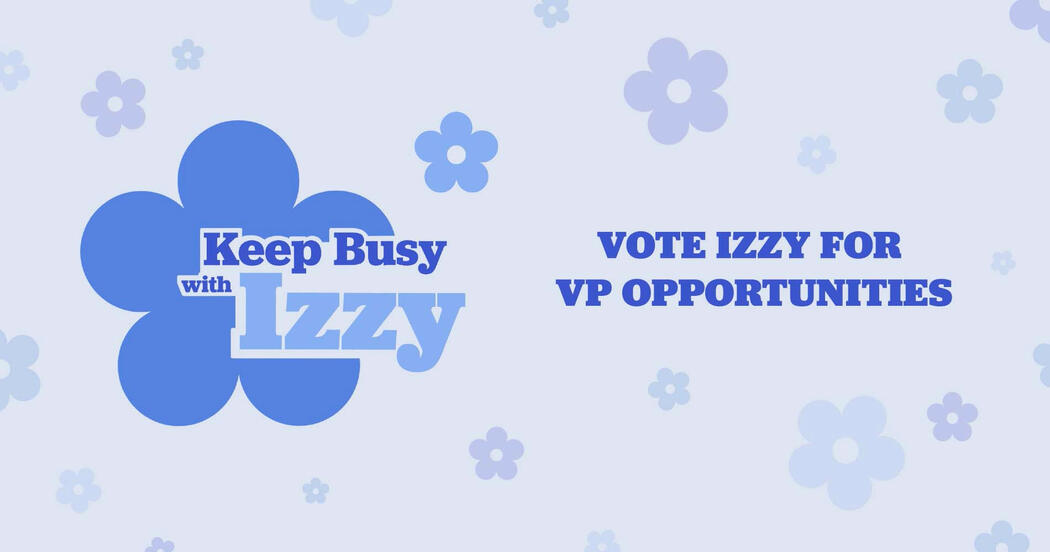 Experience
---
3 different committee positions: President, Fundraising Manager, Social Secretary18 society theatre productions, roles including: Producing, Marketing, Stage Managing and Acting.7 different societies Organising high budget events through the Students' GuildManaging and coordinating multiple teams Collaborating with uni departments and other societies.
Diversity & Inclusivity
The voices of ALL students will be heard.
Meeting the Accessibility Pledge

A member-led initiative encouraging committees to work with members from marginalised groups to create events which celebrate diversity and inclusion.

Extra accessibility funding

Monthly campaigns set up in collaboration with societies to celebrate diversity and inclusion.
Safe Opportunities
Improving safety for students and refocusing publicity of current safety services.
Shuttle buses at night

Collaborating with Nightline on a 'Night Walking Call Service', enabling students to talk to someone whilst walking home.

A reformed complaints procedure that minimises emotional impact on students

Extended harassment training for Guild staff

Free, recyclable Spikeys available to societies to help prevent the use of date r*pe drugs.
Clarity & Support
A less bureaucratic Guild to support students effectively in the transition back to in-person activity. Increased clarity which reaches societies at an individual level.
Improved diversity, accessibility and welfare training from an external company with an online recognition system for committees to log their training,

A monthly 'Society Rep Feedback Group' with Guild staff and volunteer reps from committees.

Guaranteed meetings for large- scale events

A 'Committee Resource Bank' which includes sustainability tips, event ideas, wellbeing resources, and improved templates for risk assessments, budgets, and emails.